Jacqueline Looney Estate Items
Absolute Auction, July 7, 2023
Pick up days! Item pick up days are Sunday, July 9 and Monday July 10, from 11AM to 6PM at the sale site: 810 Kings Hills Blvd., Pigeon Forge, TN 37863
All items must be removed by Monday, 6pm
A Pigeon Forge personal property estate with something for everyone! Yamaha Kodiak 450 off-road quad, vintage University of Tennessee items, leather furniture, electronics, tools and tool boxes, lawn mowers, toys and games & old comic books, bedroom suits, kitchen items, glassware, vintage lamps and Avon collectibles, antique books, artwork, sofas, rocking chairs, unique items, and much, much more including unique and hard to find items ... all at ABSOLUTE auction!
We Have a NEW Bidding Platform!
For our valued bidders and sellers. You'll notice that our bidding platform has changed. But don't worry, these changes are for the better! We strive to make improvements to your bidding experience. Features have been improved and we've taken extra measures to ensure you can use your previously created username and password. Our support team is here to help you with any questions! Contact our office at 865-453-1600 or James at 865-206-4040 if you have any questions. We would also like to know how your bidding experience was. Please give us your feedback. Thank you!
- The McCarter Auction Team
Jacqueline Looney Estate Items Include: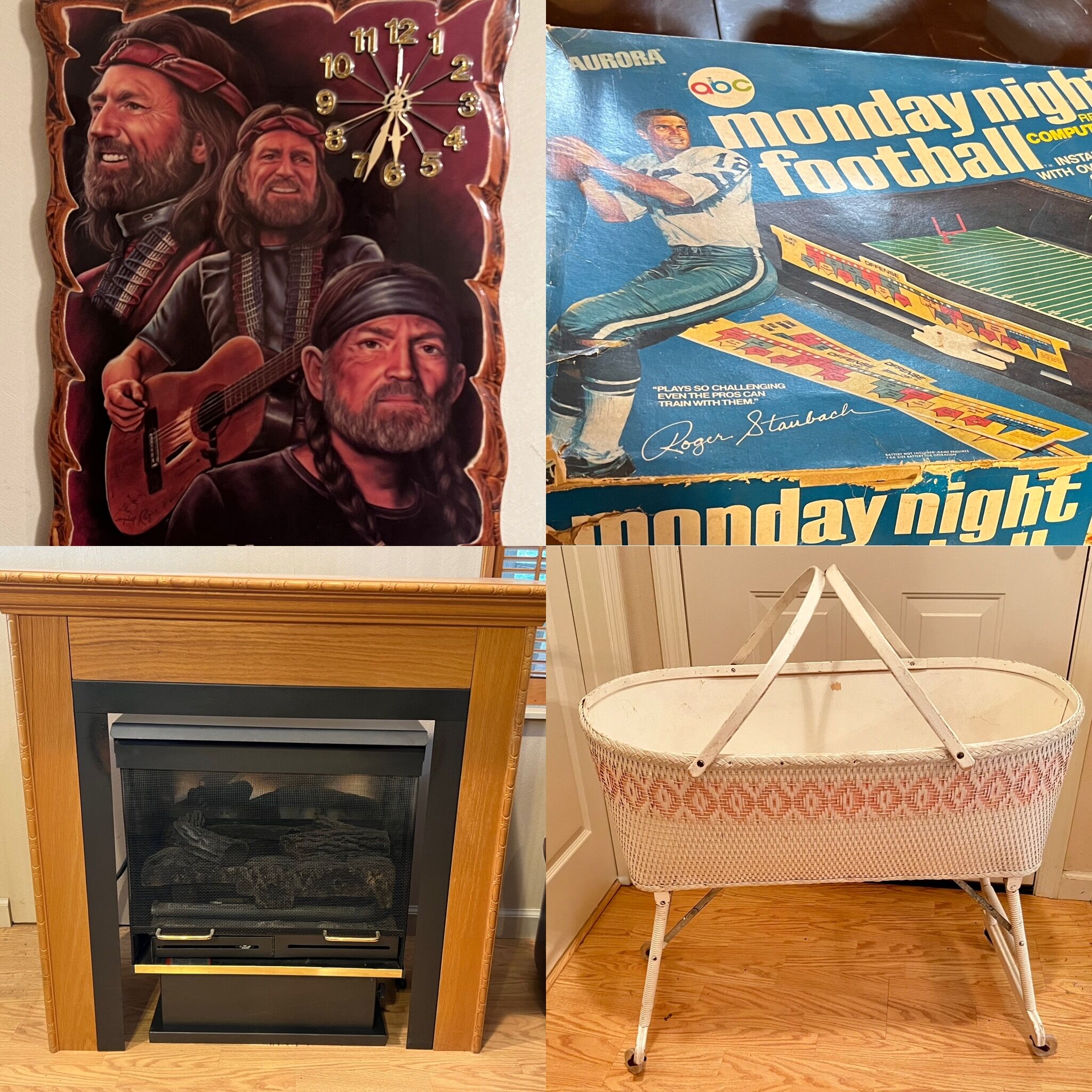 15% BUYERS PREMIUM WILL BE ADDED TO EACH SUCCESSFUL BID All newspaper or other publications and all oral and verbal statements as to advertising made by owners of said property and by McCarter Auction, Inc., or any agent of said company, or by James C. Cates, are hereby revoked.
This is an Absolute Auction - All Sales are Final. The highest bid plus a 15% Buyers Premium will be the total sales price.

ALL ONLINE BIDS ON THIS AUCTION START Monday, July 3, AT 10:00 AM EDT AND WILL BEGIN ENDING ON Friday, July 7 AT 6:00 PM EDT. AUCTION END TIMES: McCarter Auction, Inc. Online Auctions are timed events and all bidding will close at specified time. 25 lots will close every 5 minutes beginning at 6pm. Our online auctions also have an auto extend feature. Any bid placed in the final 5 minutes of an auction, the auction ending will be automatically extended 5 minutes from the time the bid was placed. Example: if an auction scheduled to close at 6:00 receives a bid at 5:59, the close time will automatically extend 6:04. The auto extend feature remains active until no further bids are received within a 5 minute time frame. If lots within the 25 lot block that is closing do not receive bids, they will close, only lots receiving bids will remain open.


ANY PERSONAL PROPERTY LEFT ON PROPERTY AFTER PICK-UP DATES REMAINS WITH THE PROPERTY.

ALL SALES FINAL. WE TRY OUR BEST TO MAKE SURE ITEMS LISTED ARE WORKING, IF NOT IT IS NOTED, SOME ITEMS WILL BE DESCRIBED "UNTESTED" IF THEY REQUIRE BATTERIES OR MEANS OF OPERATION UNAVAILABLE TO US.

15% BUYERS PREMIUM ADDED TO EACH BID. THERE IS NO SHIPPING AVAILABE. PICK UP ONLY. PLEASE BE PREPARED FOR THIS AND ATTEND ONE OF TWO AVAILABLE PICK UP DAYS.